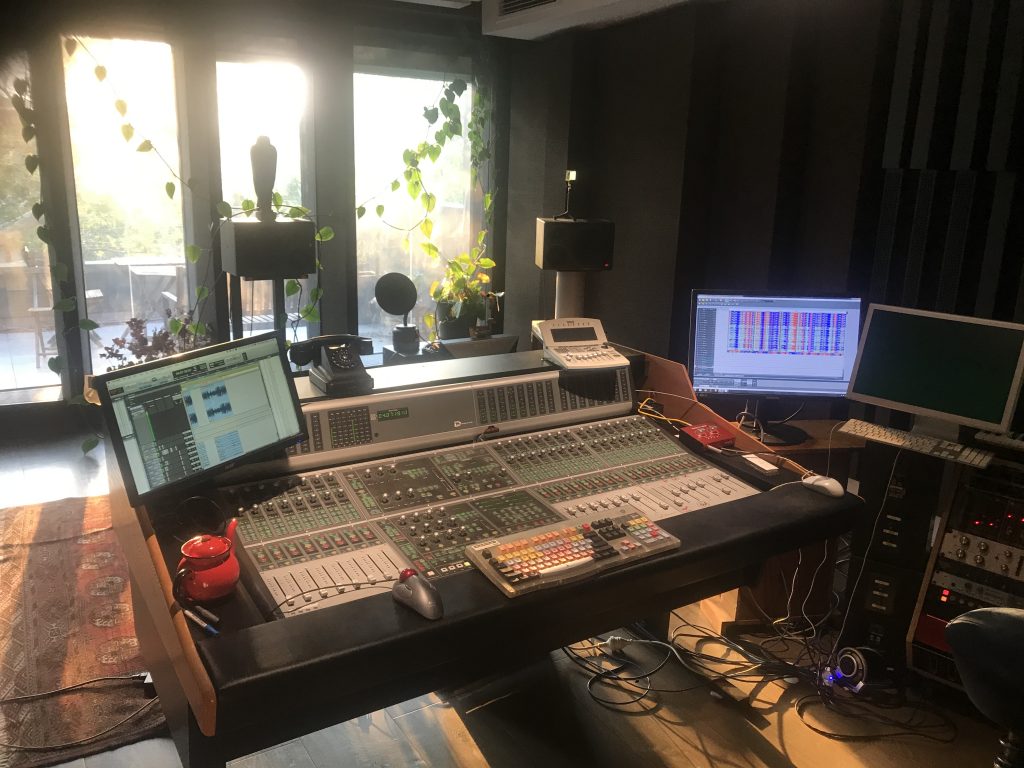 The Studio is designed by Chris Moreton ARO Tech – Tons of natural light in the heart of Sydney (Pyrmont). The room is silent and sounds amazing.
It's one of the best feeling and sounding mix rooms in town, in my opinion.
Electric Ave super analogue recording studio is downstairs, run by Phil Punch and we have analogue and digital ties down into the recording space which has a Kawai Shigaru piano lurking in there underneath some old mics.
Protools Ultimate with Focusrite REDNET convertors
D Command ICON
5.1 Klien Hummel / Neumann monitoring
Lexicon 960L Reverb, Lexicon PCM 81
Machine room, fancy aircon and soundproofing keeping the mix room silent.
too many toys to list.
A dirty old couch that may or may not have been nicked from the opera house at some point.
The Studio is occasionally available for dry hire