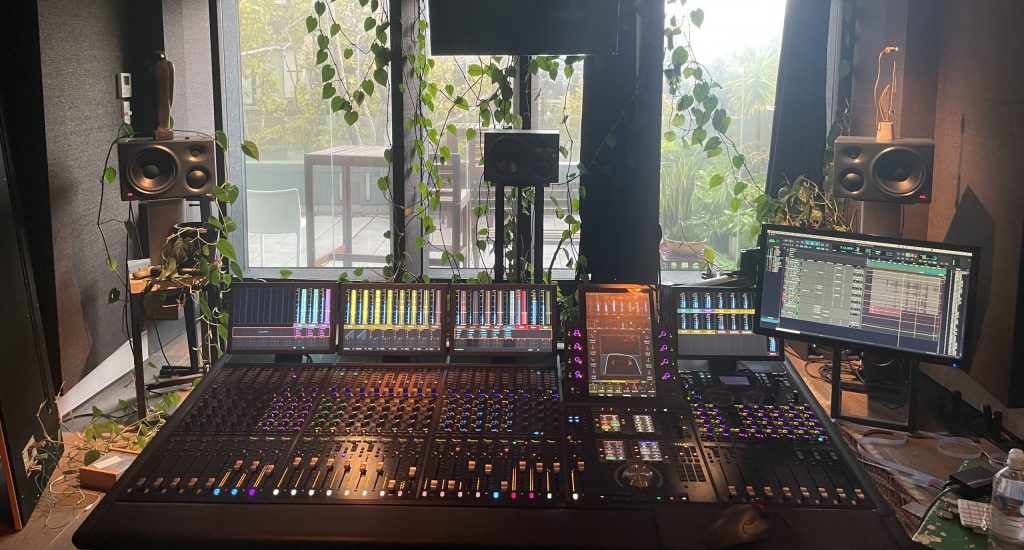 The Studio is designed by Chris Moreton ARO Tech – Tons of natural light in the heart of Sydney (Pyrmont). The room is silent and sounds amazing.
I've recently updated with the S6 and a Trinnov loudspeaker management system. The difference has been incredible. It gives the confidence to know exactly what is going on – superb clarity and translation.
It's one of the best feeling and sounding mix rooms in town, in my opinion.
Avid S6, 32 faders
Protools Ultimate with Focusrite REDNET convertors
Dolby Production Suite
Trinnov Loudspeaker management
D Command ICON
9.1.4 Klien Hummel  / Meyer monitoring
Magnepanar Stereo Loudspeakers Speakers
Lexicon 960L Reverb, Lexicon PCM 81
Manley Stereo Pultech
8x Gainbrain IIs
SSL buss compressor
RE201 Echo
Machine room, fancy aircon and soundproofing keeping the mix room silent.
Plugins – many many

Electric Ave super analogue recording studio is downstairs, run by Phil Punch and we have analogue and digital ties down into the recording space which has a Kawai Shigaru piano lurking in there underneath some old mics.